Our Board
Anti-Violence Partnership Board of Directors 
The AVP Board of Directors is made up of a diverse array of people from various backgrounds who are invested in the work and position of our non-profit. Below is an up-to-date look at the people behind the organization.
Andy Kucer – President

Andy Kucer is the Executive Director of Students Run Philly Style, a mentoring organization that serves 1,300 Philadelphia youth annually. He holds a B.A. in Urban Studies with a Concentration in Community Organizations from Stanford University and a J.D. from Villanova School of Law. Andy lives in West Philadelphia with his wife, Sheryl, and son, Elliot.
Brett Roman Williams – Vice President
Juliet Curci – Treasurer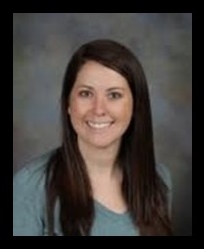 Juliet Curci is the Director of School and Community Partnerships for the College of Education at Temple University. She holds a B.A. in Political Science and American Culture Studies from Washington University in St. Louis, an M.S. in Elementary and Special Education from St. Joseph's University, and a Ph.D. in Urban Education from Temple University. Juliet, her husband Chris, and her toddler son Ben reside in the Wissahickon neighborhood of Philadelphia; they enjoy exploring all of the great kid-friendly outdoor activities that the city has to offer!
Anthony Johnson – Secretary
Deputy Director of The Partnership Transportation Management Association of Montgomery County, a smart-growth planning group that promotes transit-oriented development and other pro-pedestrian initiatives. A Camden, NJ native, he earned his Master's degree in Human Services Administration from Chestnut Hill College and a Bachelor's degree in Public Relations from Rowan University.
Deborah Spungen- Board Member
Deborah Spungen, BA, University of Pennsylvania; MSW and Master of Law and Social Policy, Bryn Mawr School of Social Work and Social Policy. Founder, Families of Murder Victims (FMV) and Anti-Violence Partnership of Philadelphia (AVP). Nationally recognized author, teacher, and trainer. Has appeared in print articles and television programs focusing on crime victims, especially co-victims of homicide.
Daniel Griffin – Board Member
Dominique Goss – Board Member