Who We Are 
AVP is made up of a variety of staff across four programs, interns, volunteers, a board of directors, and, of course, donors and supporters like you.
Anti-Violence Partnership Board of Directors 
The AVP Board of Directors is made up of a diverse array of people from various backgrounds who are invested in the work and position of our non-profit. Below is an up-to-date look at the people behind the organization.
Anthony Johnson
Deputy Director of The Partnership Transportation Management Association of Montgomery County, a smart-growth planning group that promotes transit-oriented development and other pro-pedestrian initiatives. A Camden, NJ native, he earned his Master's degree in Human Services Administration from Chestnut Hill College and a Bachelor's degree in Public Relations from Rowan University.
Rachel Shearon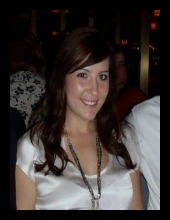 Rachel Shearon is currently the Associate Director of Parent Outreach and Development at the University of Pennsylvania. She holds and BS in Journalism: Strategic Communications and a BA in Psychology from the University of Kansas. She is currently pursuing a Masters Degree in Nonprofit Leadership in the School of Social Policy and Practice at the University of Pennsylvania. In her free time, Rachel enjoys backpacking, hiking, reading and traveling.

Deborah Spungen- Founding Director
Deborah Spungen, BA, University of Pennsylvania; MSW and Master of Law and Social Policy, Bryn Mawr School of Social Work and Social Policy. Founder, Families of Murder Victims (FMV) and Anti-Violence Partnership of Philadelphia (AVP). Nationally recognized author, teacher, and trainer. Has appeared in print articles and television programs focusing on crime victims, especially co-victims of homicide.
Juliet Curci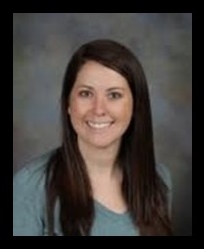 Juliet Curci is the Director of School and Community Partnerships for the College of Education at Temple University. She holds a B.A. in Political Science and American Culture Studies from Washington University in St. Louis, an M.S. in Elementary and Special Education from St. Joseph's University, and a Ph.D. in Urban Education from Temple University. Juliet, her husband Chris, and her toddler son Ben reside in the Wissahickon neighborhood of Philadelphia; they enjoy exploring all of the great kid-friendly outdoor activities that the city has to offer!
Catherine Klein
Catherine Klein is a lawyer who currently writes appeals for New York City Family Court cases and works for the Cheshire Law Group, a small law firm that provides legal counsel for nonprofits. She is a Mt. Airy native who moved back to the area in June of 2014 after living for 10 years in New York City.
Ty Thomas
Ty has earned an undergraduate degree in Human Services and graduate degrees in multicultural Education and Christian Counseling. Ty currently serves in education administration and as a non profit and educational consultant. Ty has ten plus years working with youth, families and the community.
Andy Kucer
Andy Kucer is the Executive Director of Students Run Philly Style, a mentoring organization that serves 1,300 Philadelphia youth annually. He holds a B.A. in Urban Studies with a Concentration in Community Organizations from Stanford University and a J.D. from Villanova School of Law. Andy lives in West Philadelphia with his wife, Sheryl, and son, Elliot.

Anti-Violence Partnership Key Staff
The AVP Key Staff run the partnership's various programs, including the Violence Intervention and Prevention (VIP) program, the counseling center, the West/Southwest Victim Services center and the Families of Murder Victims program.
Joanne Walker – Executive Director
Joanne Walker serves as the Executive Director of the Anti-Violence Partnership.  Prior to joining the organization, Joanne was a practicing attorney and nonprofit consultant.  Joanne holds a Bachelor of Arts in Public Administration from La Salle University, a Masters Degree  in Public Administration from the Maxwell School of Citizenship and Public Affairs at Syracuse University and a Juris Doctor from Syracuse University College of Law.  She also holds a Certificate in Nonprofit  Executive Administration from the University of Pennsylvania and a Certificate in International Nonprofit Training and Leadership from Temple University.  Joanne is also an adjunct instructor at Temple University, teaching Nonprofit Management in the Community Development Program.  Joanne is passionate about working to end the cycle of violence in Philadelphia and expanding AVP's services to victims and co-victims.
Trina Dow –  Victim Services Director
As the Director of Victim Services, Trina Dow oversees both the West/Southwest (WSW) Victim Services Program and Transitional Services for families and co-victims of homicide in collaboration with the Medical Examiner's Office (MEO). Trina was born and currently resides in the WSW neighborhood and has worked in the area with children and adults as a behavioral health therapist and administrator for the past 20 years. She is a licensed professional counselor who obtained a Master of Creative Arts Therapy degree in Art Therapy from Hahnemann University.
Elizabeth Radosti-Chapman –  Families of Murder Victims Director
As the Director of Families of Murder Victims (FMV), Elizabeth oversees AVP's court advocacy and support services to co-victims of homicides. Elizabeth is a licensed social worker with her Master of Social Work from the University of Pittsburgh.
Lisa Christian –  Counseling Center Director
As the Director of the AVP Counseling Center, Lisa provides clinical and administrative supervision to AVP's therapists. Lisa has over 25 years of experience working with divers, urban families. Lisa provides individual and group therapy to adults and adolescents at AVP's Main Office and in Philadelphia schools. Lisa is a licensed social worker with her Master of Social Work degree from Temple University.