Who We Are 
AVP is made up of a variety of staff across four programs, interns, volunteers, a board of directors, and, of course, donors and supporters like you.
Anti-Violence Partnership Board of Directors 
The AVP Board of Directors is made up of a diverse array of people from various backgrounds who are invested in the work and position of our non-profit. Below is an up-to-date look at the people behind the organization.
Anthony Johnson- Board Chair
Deputy Director of The Partnership Transportation Management Association of Montgomery County, a smart-growth planning group that promotes transit-oriented development and other pro-pedestrian initiatives. A Camden, NJ native, he earned his Master's degree in Human Services Administration from Chestnut Hill College and a Bachelor's degree in Public Relations from Rowan University.
William McEwan-Vice Chair & Treasurer
William McEwan, MSE, Technology Management, University of Pennsylvania; BA, Management Information Systems, Villanova's School of Business; Active with Martin Luther King Day of Service and United Way. Currently a Line Manager with Vanguard. He's an avid rock climber and enjoys adventure racing.
Rachel Kraushaar – Secretary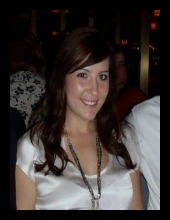 Rachel Kraushaar is currently the Assistant Director of Annual Giving and Special Events at Harcum College. She holds and BS in Journalism: Strategic Communications and a BA in Psychology from the University of Kansas. In her free time, Rachel enjoys backpacking, hiking, reading and traveling.

Deborah Spungen- Founding Director
Deborah Spungen, BA, University of Pennsylvania; MSW and Master of Law and Social Policy, Bryn Mawr School of Social Work and Social Policy. Founder, Families of Murder Victims (FMV) and Anti-Violence Partnership of Philadelphia (AVP). Nationally recognized author, teacher, and trainer. Has appeared in print articles and television programs focusing on crime victims, especially co-victims of homicide.
James Madden 
Madden is the Senior Vice President and Director of Client Service of Hillview Capital Advisors, LLC and a member of the firm's Investment Committee. Madden graduated from Wake Forest University and went on to pursue his M.B.A. at the University of Georgia.
Peter Hickok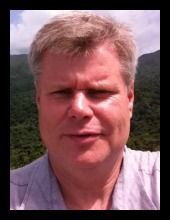 Peter Hickok received his Masters in Counseling for Western Evangelical Seminary in Portland Oregon.  In 1998 he and his family moved to Philadelphia so that his wife could attend Law School at the University of Pennsylvania.  For the first three years after moving to Philadelphia Mr. Hickok was a Mobile Therapist/ Behavior Specialist for Northwest Human Services. In 2001, he became the Clinical Coordinator for Wordsworth Human Services in their BHRS department and now serves as the Director of Wordsworth's MST-PSB Program.
Maria Hergan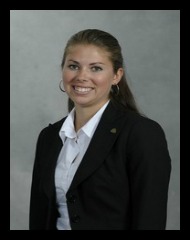 Maria Hergan is currently an Associate Claim Consultant at Conner Strong & Buckelew. She holds a BA in Risk Management & Insurance as well as a BA in Marketing from Temple University. In her spare time, she enjoys reading, exercising, traveling and exploring Philadelphia.
Anti-Violence Partnership Key Staff
The AVP Key Staff run the partnership's various programs, including the SAVE violence prevention education program, the counseling center, the West/Southwest Victim Services center and the Families of Murder Victims program.
Julie Rausch
Ms. Rausch is the Executive Director of AVP, and is the founder and past Program Director of the SAVE program.  As Executive Director, Ms. Rausch is responsible for supervising all of AVP's staff and programs, including SAVE, FMV, West/Southwest Victim Services, and the Crime Victims Counseling Center. Ms. Rausch graduated from Duke University with a Bachelor of Arts degree and received the Master of Social Services and Master of Law and Social Policy degrees from the Bryn Mawr College Graduate School of Social Work and Social Research.  Prior to her employment with AVP, she served as a member of AVP's Board of Directors.
Tracy Simmons
Tracy Simmons began her career at FMV in 2008 and is delighted to be the current Program Director. She holds a B.A. in Psychology from Bloomsburg University and M.S. in Criminal Justice from University of Cincinnati. She has a plethora of work experience in human services, and enjoys utilizing these skills at FMV. Tracy is passionate about serving co-victims and is inspired by the strength of families affected by violence in Philadelphia. In her spare time, Tracy enjoys year-round trips to the beach, baking, and staying active. Tracy hopes to see FMV continue to grow and positively affect all co-victims of homicide in Philadelphia.
Trina Dow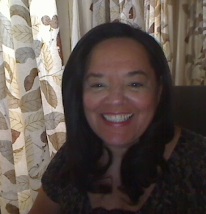 As the Director of Victim Services, Trina Dow oversees both the West/Southwest (WSW) Victim Services Program and Transitional Services for families and co-victims of homicide in collaboration with the Medical Examiner's Office (MEO). Trina was born and currently resides in the WSW neighborhood and has worked in the area with children and adults as a behavioral health therapist and administrator for the past 20 years. She is a licensed professional counselor who obtained a Master of Creative Arts Therapy degree in Art Therapy from Hahnemann University.
Mary Beth Hays
Clinical director of the counseling center, Mary Beth has oversight of all clinical staff, oversees program development, and supervises and trains interns and colleagues in theory and clinical practice.  Professionally she focuses on increasing client care by working with families through a systems approach, acknowledging the enormous effects of violence, and developing an environment that encompasses a holistic therapeutic approach. Mary Beth Hays is a licensed social worker and certified Registered Play Therapist Supervisor who received her Master of Social Work degree from the University of Pennsylvania and her Bachelor of Arts Degree in Sociology specializing in psychology and child development from the University of Kansas.